Hands Free Knee Scooter After Foot Surgery!
No Crutches!
No Handle Bars!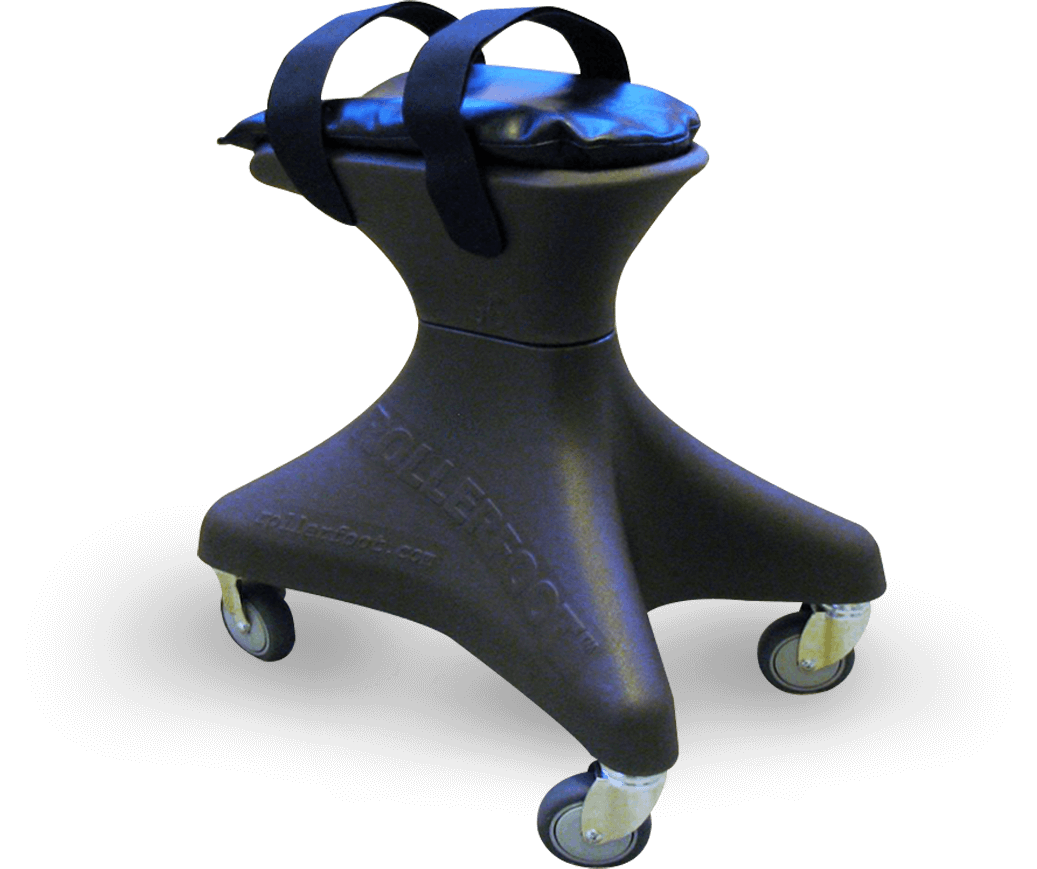 Hands Free
Alternative to Crutches and to Knee Scooters With Handle Bars
"RollerFoot knee scooter is a great hands-free alternative to crutches and to steerable knee scooters. In a typical knee scooter cart, you have to steer with both hands at all times. Knee scooter carts are a kind of vehicle that you ride as transportation.
On the street, they can go really fast and require brakes like bicycles, and they are almost the size and weight of bicycles too. When you have a broken ankle but must continue working, do you really think about racing in the street?
Crutches occupy both arms, hurt your hands and body, and make you hop on one leg. Not good for a modern lifestyle.
For your home and office daily grind, you need something really small and light that is part of your leg, so your hands are free from supporting your body or steering a knee scooter and are doing productive work."
RollerFoot Featured on TV (NBC WTMJ-4)
"RollerFoot is a unique HANDS-FREE alternative to crutches and to knee scooters walkers (carts) with handlebars. This exceptional knee walker is designed for physically able people suffering from foot or ankle trauma or recovering from foot surgery.
RollerFoot is the lightest and smallest knee walker on the market. It is ideally suited for use at the home, office, or public places. RollerFoot provides a better quality of life, making your convalescence less stressful, so you can be more productive. Patients can purchase or rent RollerFoot on a weekly basis.